Repost: Knights in Boone receive Dr. Jim Taylor Service Award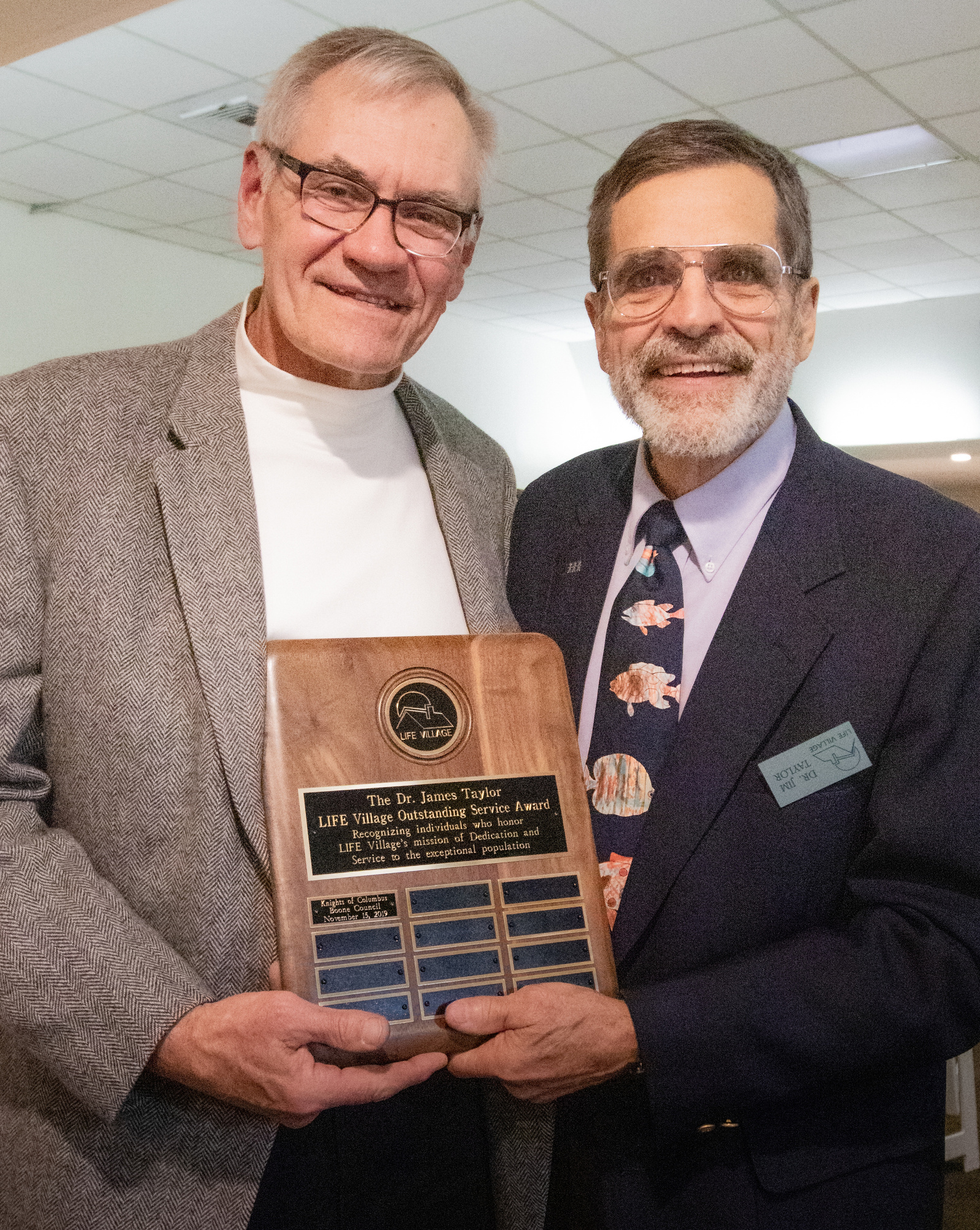 Published: 01 January 2020
Last Updated: 28 December 2019
.
BOONE —Mike Parachuk, Grand Knight of the Boone Council 11966 of the Knights of Columbus, accepted the first annual Dr. Jim Taylor Outstanding Service Award on behalf of the Knights Nov. 15 during the Peter Pedroni Memorial Charity Dinner benefiting LIFE Village.
Taylor himself presented the award in recognition of the Knights many hours of assistance in helping in the development of LIFE Village, which is an inclusive, residential community in Boone for adults with autism and related challenges to live, learn and grow in a safe, supported environment.
The Dr. Jim Taylor Outstanding Service Award was established by the LIFE board of directors this year to honor Taylor's more than 50 years of dedication to children and adults with special needs.
Source Link: Diocese of Charlotte - CatholicNewsHerald.com